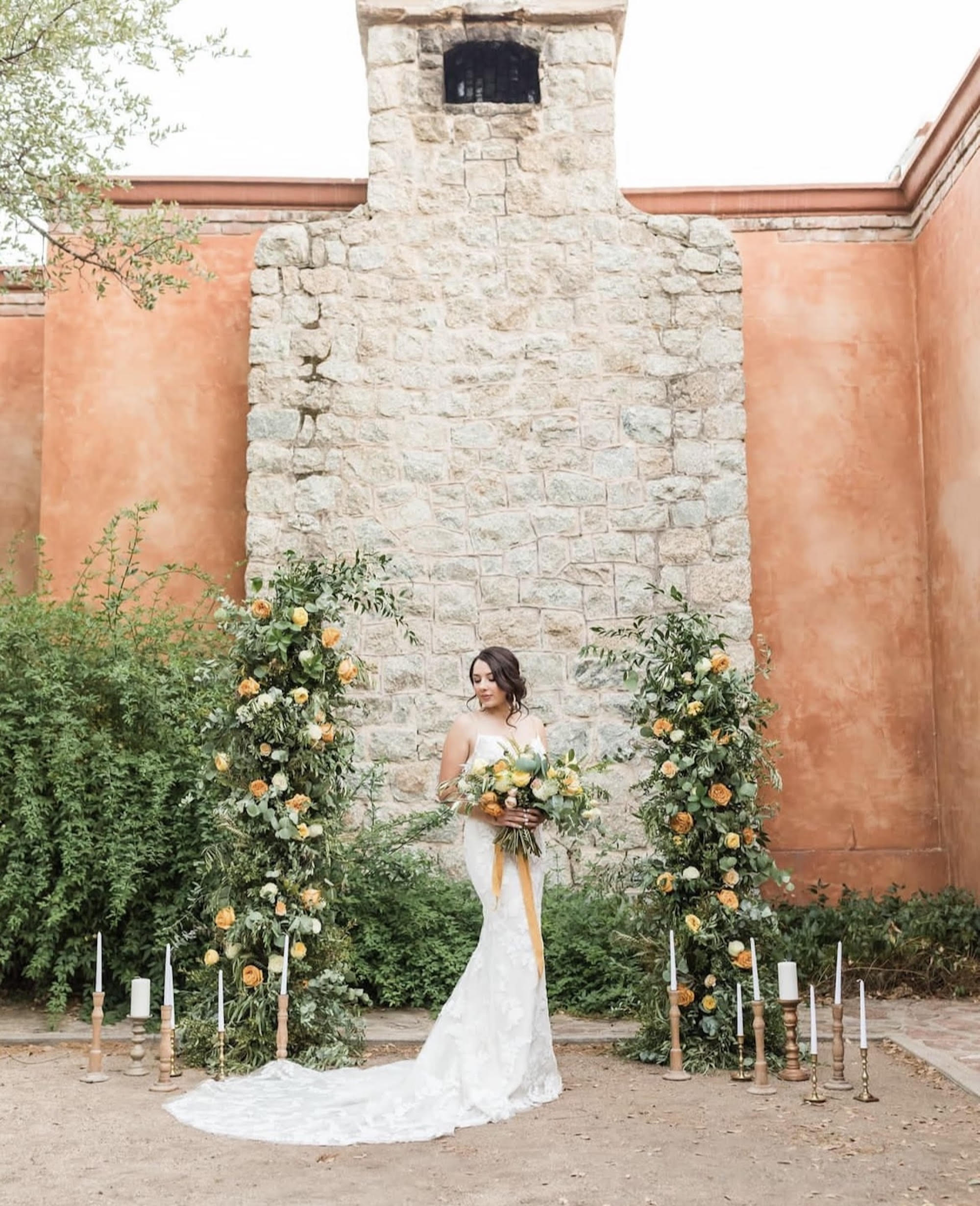 Say Your Vows at a Place that Wows
El Rancho Robles may be Southern Arizona's best kept secret. Less than 1 hour from Tucson and 2 hours from Phoenix, our hidden gem where the high desert meets the foothills of the Catalina Mountains, is sure to wow your friends and family!
Our venue provides the perfect backdrop for your dream wedding, without breaking the bank.
Our two large and lush lawns, Ceremony Lawn and Reception lawn, are surrounded by mature trees, cacti, and stunning architecture which can accommodate up to 300 guests.
Our iconic Carriage House and Hacienda building provide impressive indoor options for your reception, rehearsal dinner, shower or brunch.
With multiple options for both indoor and outdoor celebrations, it's truly:
Your day, your way.
"Robles" is the Spanish word for "oak trees." Our oasis at 4500 feet of elevation, is surrounded by majestic oak, juniper, cypress and olive trees. The ranch is a sanctuary which provides relief from the brutal Arizona sun. We are typically 20° cooler than Phoenix and 12° cooler than Tucson during summer! Guests will also be captivated by breathtaking sunsets and dark skies showered with thousands of visible stars. It truly makes for a magical experience that you and your guests won't forget.
Our dedicated staff takes pride in our ranch and provides a professional touch with a hometown feel. They will be with you every step of the way, helping your vision of your big day come to light.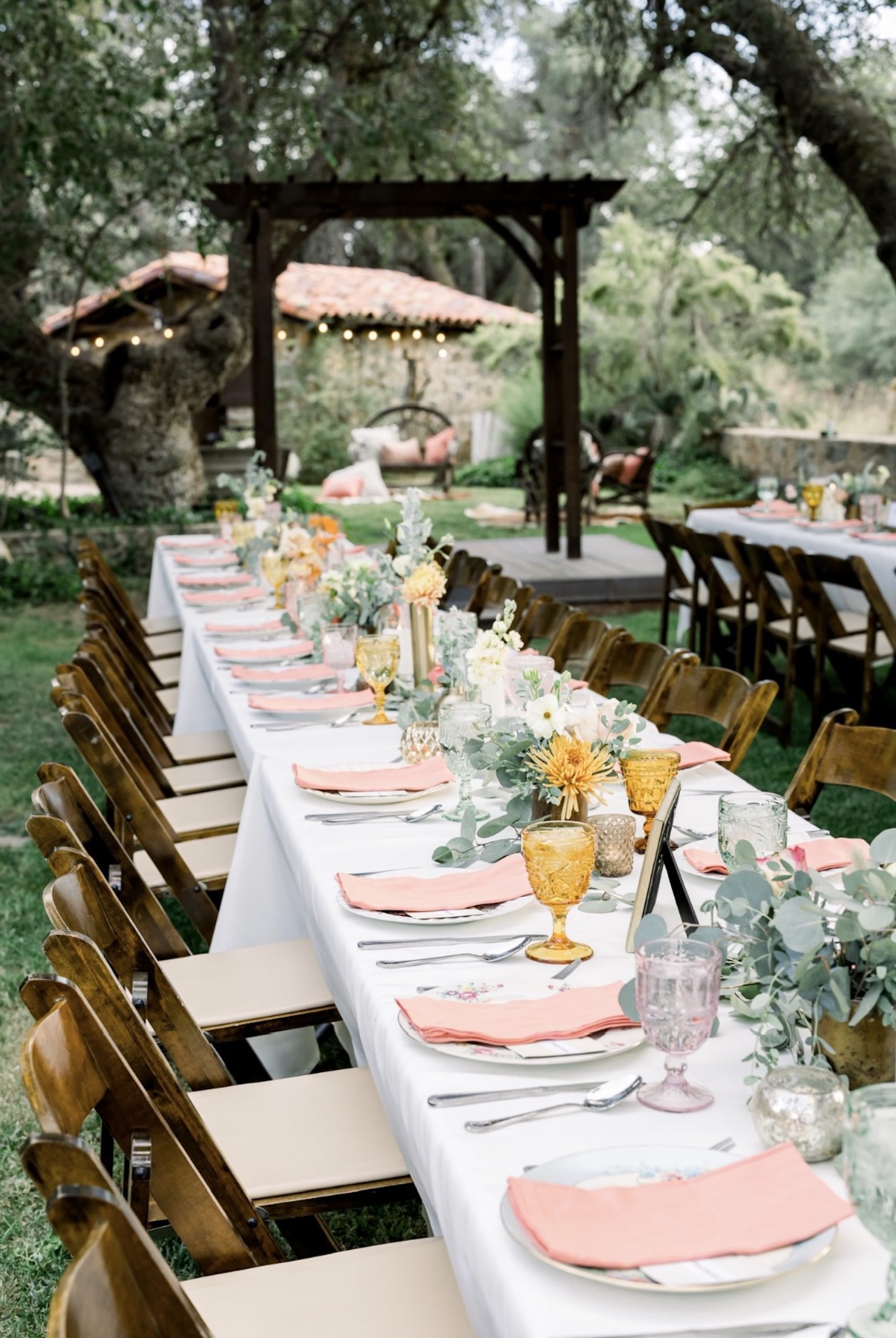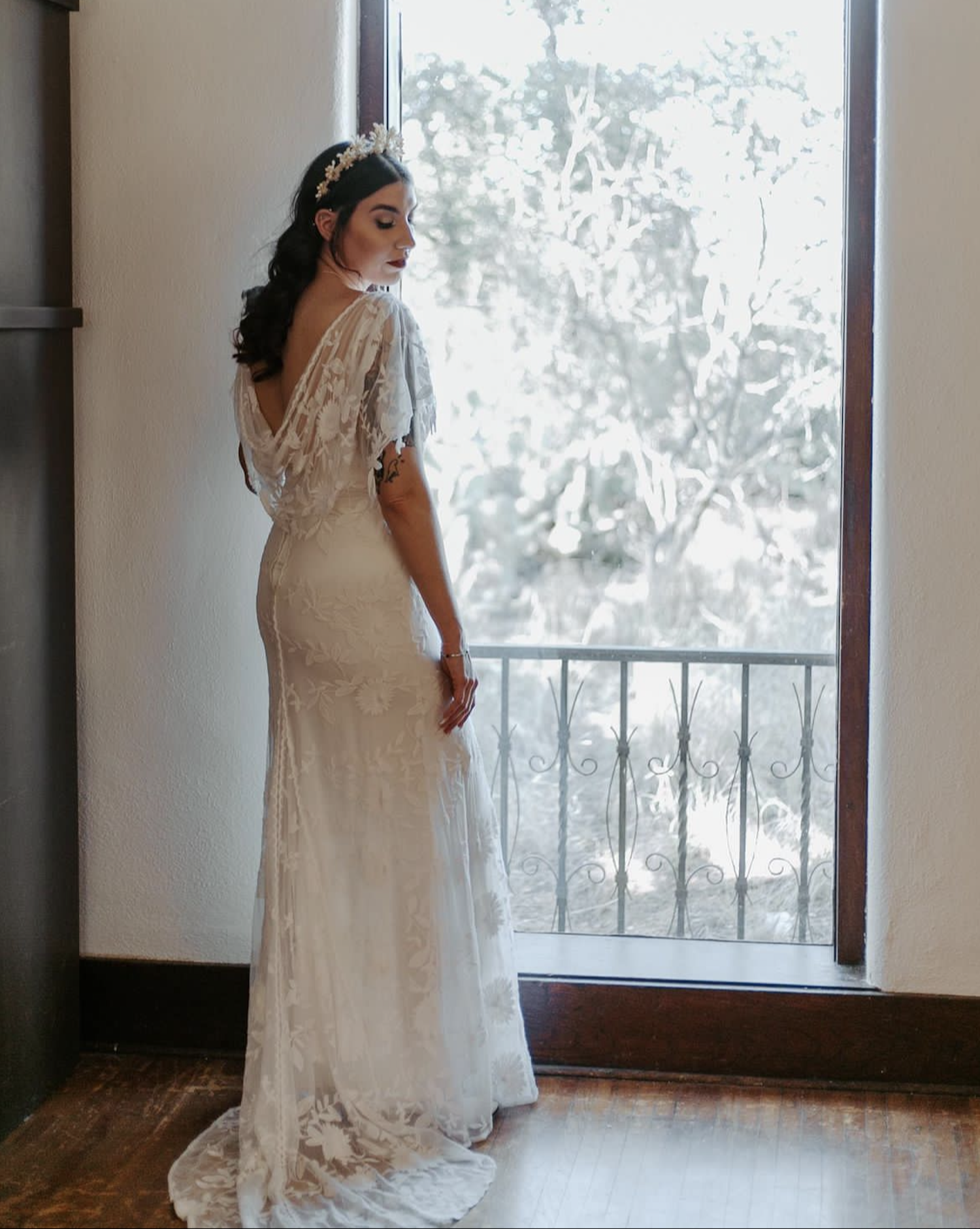 From the stunning natural beauty to the impeccable service, coupled with charm and sophistication, the ranch is sure to have what you are looking for.
BRING YOUR DREAM WEDDING TO LIFE! SET UP A COMPLIMENTARY CONSULTATION WITH OUR SEASONED WEDDING MANAGER.
(520) 896-7651.
VENUE OPTIONS:
Ceremony Lawn
Nestled in the lush lawn of the Historic Hacienda Building, it's wooden altar and platform are waiting for you to adorn it to your vision.
Reception Lawn
This sprawling lawn is the primary focal point of the ranch and backdrop to showcase your big day!
Library & Arch Suite
Our Bridal Suite is a charming two story space that makes for the perfect place for the bride and her maids to get ready for the big day. The upstairs Library is framed with a large arch window perfect for your dress photos and it also includes plenty of prep space for hair and makeup artists. This charming space is attached to a downstairs suite that sleeps 4 and has a full bathroom.
Donkey Bar
This rustic and quaint tiny bar is the perfect setting for the cocktail hour between the ceremony and reception. Inside this beautiful stone structure is a vintage mural of donkeys, which is how it got its name. You and your guests will love taking pictures here!
Carriage House
A large shabby chic room with sliding barn doors provides an indoor/outdoor experience. Guests can take in the beautiful views of the ranch as well as enjoy the comfort of an indoor setting. It's your blank canvas to paint your vision on.
Hacienda Building
Our Historic Hacienda is the heart of the ranch and lies at the center of the property. It dons a commercial kitchen, an elegant dining room, a large lounge with a giant fireplace, a cozy atrium with another fireplace, two bistro style patios and our speakeasy! This space is perfect for rehearsal dinners, smaller, more intimate receptions and your morning after brunch. The basement speakeasy is available for continuing your celebration and an awesome way to end the night!