Tradition & Experience
In the early 1900s the life of a cowboy was being portrayed in books, magazines, and later in motion pictures. Cowboy life was the envy of many people all around the globe. When the real life of the cowboy came to an end, the era of the guest or dude ranch began.
Rancho Robles – Guest Ranch – HistoryPeople could satisfy their cowboy fantasies and get a taste of Arizona hospitality at El Rancho Robles. The warm weather and year-round sunshine contributed greatly to El Rancho Robles' popularity with easterners. In addition, El Rancho Robles emphasized relaxation rather than the vigorous activities advertised by the more remote ranches of Wyoming and Montana.
The original brochure for the ranch started out by saying, "Who has not had the urge to visit a ranch in the old West where one can enjoy western life to his heart's content; where the glorious beauty of the wilderness will bring health, happiness and peace; where fascinating desert scenes, the tang of the mountain air, the smell of the pines, and the spell of the starlit skies mean forgetfulness and freedom from the mad pace of modern life! El Rancho Robles, a glorified ranch in the most beautiful section of Arizona, will make these dreams come true for you." – El Rancho Robles pamphlet, circa 1930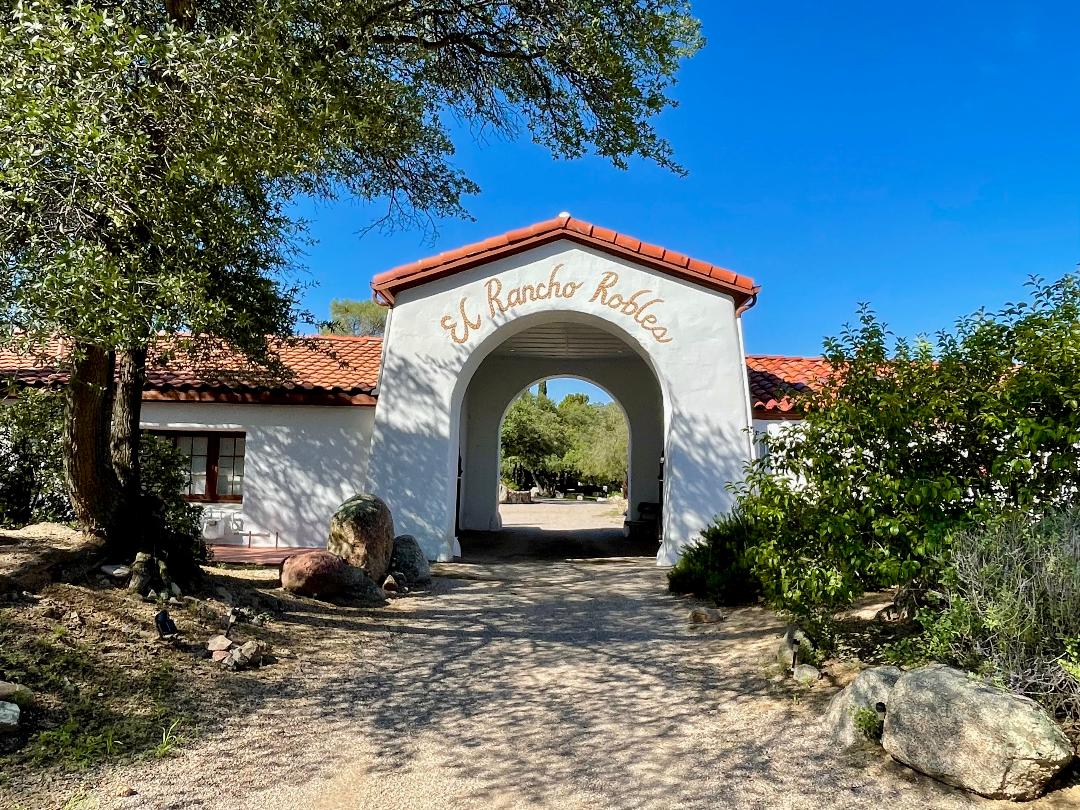 NOBLE ROOTS since 1923
From 1923 to 1927, Charles and Helen Gilliland built and developed a magnificent residence, El Rancho Robles. Within a few years it was to become one of the area's most popular dude ranches.
Horseback riding was the main focus. Often, guests would find themselves on "breakfast rides" traveling along with a chuck-wagon full of flapjacks.
Over the years, the property continued to operate as an exclusive guest ranch offering relaxation and the experience of a lifetime. Favorite things to do on the property included campfires, playing horseshoes and lounging in the unusual wading pool captured in a postcard currently displayed at the Pomona Public Library.
Later in the century the property was converted to long-term rental homes. El Rancho Robles remained a rental property until 2012, when it was discovered as a diamond in the rough by a New Yorker with experience in restoring historical properties to their former glory.